President – Richard W. Bloomingdale
Richard (Rick) Bloomingdale became the fourth President of the Pennsylvania AFL-CIO on June 1, 2010 following his unanimous election by delegates attending the 39th Pennsylvania AFL-CIO Convention in Pittsburgh.   That Convention also marked the 50th Anniversary of the formation of the Pennsylvania AFL-CIO.
Prior to his election as President, Rick served as the Secretary-Treasurer of the Pennsylvania AFL-CIO since June 1, 1994. He began his career in the labor movement with AFSCME in 1977.  From Project Staff Representative of Local 449, to AFSCME International to State Political/Legislative Director for AFSCME Council 13, Rick has worked tirelessly to ensure workers' rights. He was a driving force in the enactment of agency shop legislation in Pennsylvania which was vital to workers and their families.
In 1992, Rick worked, on loan from AFSCME in Little Rock, Arkansas as Labor Liaison for the Clinton for President Campaign and used his knowledge and experience to coordinate labor issues in the formation of the campaign.
Rick, in his role as an officer at the PA AFL-CIO, serves and has served on various Boards.  In 2003, he was appointed by Governor Rendell and confirmed by the Pennsylvania Senate to serve on the Unemployment Compensation Board of Review.  He was appointed in 2005 to serve the Board as Chairman, which he did for almost 9 years. He still serves on this Board as a member.
He is currently serving on the General Board of the AFL-CIO, President of the AFL-CIO Northeast Council, Director at Ameriserv Trust & Financial Services Bank, Vice President of the National Council Senior Citizens USA Housing-Development Corporation, and the AFL-CIO Appalachian Council as a Board Member.
Rick also served as a member of the following boards over the years: The United Way of Pennsylvania, Drug-Free Pennsylvania, Inc., Delta Dental of PA, and Treasurer of the Keystone Research Center.  Rick has lectured on Workforce Development at the U.S. Army War College in Carlisle, PA.
Connect with Rick:
Email: president@paaflcio.org
Phone: 717-231-2841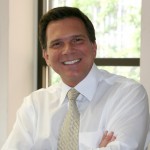 Secretary-Treasurer – Frank Snyder
Frank Snyder is a third-generation-Steelworker, who began his adult working life at a steel mill in Beaver County, Pennsylvania. Almost immediately recognizing Frank's leadership, his sisters and brothers in USWA Local 8148 urged him to take on the elected role of Financial Secretary and soon elevated him to Union President and kept him there for over a dozen years. The Local represented workers from virtually every employment sector including manufacturing, healthcare, and public sector employees.
He served as an officer of the Beaver County Central Labor Council, chaired the Monaca Union Building Fund, was a founding board member of the Beaver County Area Labor Management Committee, and served on several community service boards.
He was an integral part of the USWA District 20 and District 10 Education programs, serving as an instructor on key labor topics.
In 1996 Frank became a union organizer for Steelworkers District 10. As an organizer Frank built an impressive organizing record throughout Pennsylvania, leading organizing drives that drew the attention of leaders affiliated with the National AFL-CIO, who recruited him in 1999 to serve as the Federation's Special Assistant to the Northeast Region Director. He worked on several national organizing initiatives that helped organize thousands of workers into Pennsylvania unions.
After working in coordination with the Pennsylvania AFL-CIO on numerous political elections and legislative issues, the National AFL-CIO chose Frank to be the Pennsylvania State Director in 2007. He worked closely with President Bill George and Secretary Treasurer Rick Bloomingdale and the unions of the Pennsylvania AFL-CIO, to help move an array of successful political elections in 2008, as well as driving the Employee Free Choice Act campaign in the Keystone State and most recently, the national field operation for healthcare reform.
In 2010, Frank was called on by newly elected AFL-CIO President Richard Trumka to direct the national field program for the AFL-CIO's Political Department.
He was unanimously elected to the office of Secretary-Treasurer on April 14, 2010 of the 900,000 member Pennsylvania AFL-CIO.
When not fighting to protect and advance the social and economic rights of working families, he enjoys quality time with his own family, and is an avid musician and sportsman.
Connect with Frank:
Email: fsnyder@paaflcio.org
Phone: 717-231-2850
Executive Assistant to the President – Gina Lemmon
Email: glemmon@paaflcio.org
Phone: 717-231-2841
Operations Director – Jada Ashby
Email: jadaashby@paaflcio.org
Phone: 717-231-2859 
Communications Director – Samantha Shewmaker
Email: sshewmaker@paaflcio.org
Phone: 717-231-2867
Community Services and Education Director – Dave Madsen
Email: dmadsen@paaflcio.org
Phone: 717-231-2842
Legislative Director – Sarah Hammond
Email: shammond@paaflcio.org
Phone: 717-231-2843
Strategic Campaigns Director – Shawn Gilchrist
Email: sgilchrist@paaflcio.org
Phone: 717-231-2852